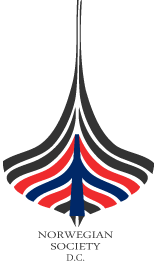 Dear NoSo Members,
Our delayed annual meeting for 2018 will be held at 6 PM on Sunday, January 20, 2019 at Positano Restaurant in Bethesda, Maryland.
We look forward to having dinner with you that evening – everybody can order what they like off the menu and pay for their own meal. We will then have a meeting to conduct our annual business.
Foremost on our agenda is to discuss a motion for changes to our board and organizational structure and to approve the financials for last year.
We hope to see many of you there since we need everybody's input and vote to be able to move forward and to continue our efforts to create a meeting place for you, our members, and also to attract new members who wish to learn more about Norway. Please join us in our continued efforts to promote Norway in the U.S. and help us in our work to forge strong cultural bonds across the Atlantic Ocean!
Since we will need to give the restaurant a head count, please RSVP by end of business January 16!
Address of our venue:
Positano Ristorante
4948 Fairmont Ave, Bethesda, MD 201824
Street and garage parking available, Bethesda metro station is in walking distance.
Cordially yours,
The 2018 Norwegian Society Board of Directors