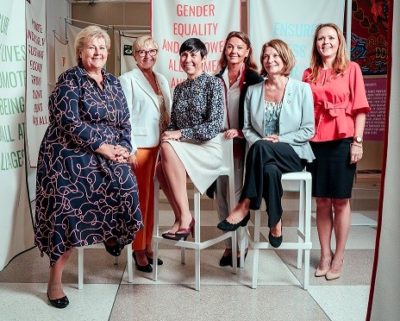 This past week saw a historic first – an all-women delegation in the UN General Assembly Hall!
Pictured are Norway's Prime Minister Erna Solberg, Foreign Minister Ine Eriksen Søreide and UN ambassador Mona Juul, with parliamentarians Liv Signe Navarsete, Ingjerd Schou and Linda H. Helleland.
The #GlobalGoals, agreed by all countries at the UN, aim to achieve gender equality by 2030.
Source and photo:
United Nations on Facebook